HMPR - anchor channels are made of hot or cold rolled profiles with pressed anchors and provide easy and safe anchoring into concrete structures.
The term hot or cold rolled describes the type of production, ie deformation of the starting material in the hot or cold state. In the production of hot-rolled profiles, the transformation of the glowing starting material by rolling takes place. The advantage of this forming technique is that the profiles can be reinforced in the heavily loaded areas.
The raw material in the cold rolling consists of rolled sheets which are pre-cut in coils, ie in long strips. The rolled sheets have an uninterrupted fiber flow and are equipped with good mechanical properties (high yield strengths and good ductility). The coil is formed in our rolling mill in several stages and receives through this transformation a higher strength and the shape (C-shape) a great stability.
In conjunction with hammer or hook screws
HS
or threaded plates
HMLN
The rails ensure a good connection of the loads and thus allow efficient attachment of various, sometimes even very heavy, components to concrete slabs, beams
Another advantage is the flexibility of this system, the usability in exposed concrete applications, the safety even with small margins and the quick and easy installation.

The anchor channels are attached to predefined positions in the formwork; this can happen by gluing, nailing, screwing or using magnets. In order to prevent contamination of the inner C-profile during the subsequent addition of the concrete, our
HMPR

- anchor rails are equipped with a foam filling.

Once the concrete has dried, the filler is removed and a secure connection to the fixture is made using the hammer / hook screws

HS

or

HMLN

threaded plates . By arranging additional reinforcement in the formwork, the load capacity of the rails can be further improved.
HAZ-TU Trapezoidal Sheet Metal Fastening
Easy and safe anchoring in precast concrete parts
Flexible and versatile
High load capacity, regulated according to the latest ETA / CE guidelines.
Suitable accessories in the form of hammer / hook screws or anchors for easy connection with various attachments.
TU rails are suitable for use in concrete beams and columns
Fixing of trapezoidal sheets is usually done by self-tapping screws.
Available as standard in profile 60/22 and in material thicknesses of 3 or 6 mm
Three different types of anchors for different installation situations in the formwork.
MAS 25/15 Wall Connection Rails
HWT Wall Connection Anchor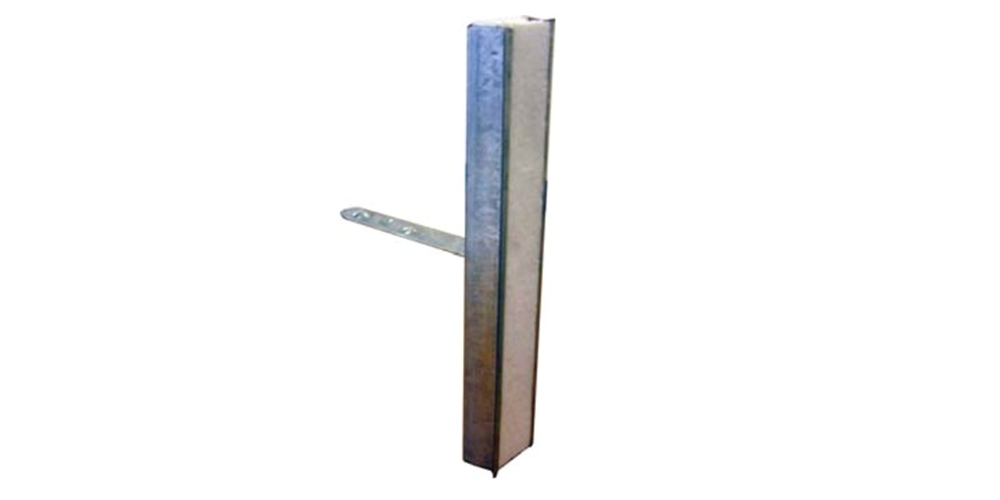 Cold-rolled rails in galvanized and stainless steel design with stamped dents anchors.
Cost-effective solution for connecting subsequently drawn walls with existing brickwork.
Similar foam filling as HMPR anchor channels.
Are used in the system with HAZ-MA masonry anchors.
• Ensuring a simple and secure connection between finished and attachment.
• Used in the system with HMPR anchor channels and HS screws for three-dimensional adjustability.
• In conjunction with MAS rails, a cost-effective and simple system for wall connections (subsequently drawn walls / walls to existing masonry).
HMPR-SP Special Rails and Special Parts
For special project requirements or special installation situations, we offer a variety of special rails or special built-in parts, including curved anchor rails with various inner or outer radii for use in tunnel or shaft construction or anchor channels HMPR-ES with brackets for use in lintel areas. Feel free to contact us if we can help you with our flexible special components in special installation situations.